A racing car without a racing driver cannot win a race, and our patients understand that technology without the right "partner" will slow down their journey to better hearing.
For over 45 years, we have been helping the Pensacola communities to achieve healthy hearing through a methodical and highly medical approach to collectively help Northwest Florida to hear better and stay better connected.
Having cared for tens of thousands of patients, multiple generations of families, and many local organizations, including Hearing Aid Bank, Sertoma Clubs, and many more for over 45 years, The Hearing Center at Medical Center Clinic is well regarded as the Florida Panhandle's most trusted audiological experts.
With a state-of-the-art office in both Pensacola and Gulf Breeze, our team of audiologists should be your first point of contact to comprehensively and medically assess your hearing and help you to make the right decisions for the future of your hearing health.
If you or a loved one is concerned about your hearing and you're looking for a trusted team of experts that has helped thousands of other local people to achieve the outcome that you're looking for, then you're in the right place.
Hearing Assessments
With a recent study suggesting that 1 in 8 Americans have some form of a hearing loss, the statistics indicate that at least one person close to you is experiencing signs of a hearing loss.
The biggest challenge with hearing loss is that it's very difficult to self-diagnose because of its often slow and gradual decline.
Much like aging, we never notice the day-to-day differences when looking in the mirror, yet upon looking back at pictures of ourselves do we see the stark differences. The biggest challenge with hearing loss is that we have nothing to compare our current level of hearing to.
This is why we highly recommend an annual hearing assessment if you're over the age of 50 to ensure any potential hearing loss is caught and treated as early as possible.
Prescription Hearing Aid Technology
Stepping into hearing technology is difficult for many people because of the stigma that was associated with prescription hearing aids when they were growing up.
Often remembered as the large, clunky devices on top of Grandma's dresser, they once had negative connotations towards them. However, hearing technology has and continues to drastically change with prescription hearing aids becoming incredibly small and discreet yet majorly improving performance.
The latest technology boasts features including advanced connectivity to your smartphone or devices, rechargeability, and the ability to stream music, phone calls, or your television directly to your hearing aids.
This means that the latest technology doesn't just amplify your hearing, but it also amplifies your connection to the world.
Tinnitus Assessments
Affecting 15% of the US population, tinnitus is one of the most common hearing challenges that many of us face. Yet until you experience tinnitus, it's difficult to comprehend just how impactful it can be on your day-to-day life.
Some people describe it as a ringing sound while others have compared it to the sound of crickets and/or buzzing. It can be constant or intermittent, but it is troublesome and needs to be medically addressed.
Although there is no "magic pill" to fix tinnitus, there are many ways that you can minimize its effect on your life, and we have been helping patients to do just that for the past three decades.
If tinnitus is negatively impacting your life, your career, or your relationships, then we encourage you to have your tinnitus assessed through a simple, non-invasive tinnitus assessment.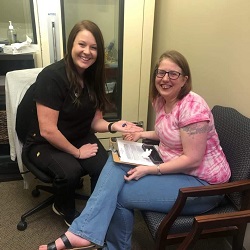 "I can hear my kids playing, I feel less tired, and have more energy."
My hearing loss started when I was just 10 years old as a result of multiple ear infections. I was really struggling to hear, and as a result, I had to have a lot of ear construction to save my hearing. I was told that I would never be able to hear certain tones again.
– Natasha Hastings
"The Hearing Center truly cares about helping me."
I have visited many different hearing care providers over the years but none compare to the level of care I have received from Dr. LaBorde and the staff at The Hearing Center.
I can honestly say they have changed my life by helping me to regain hearing clarity.
– Robert Sullivan
"I was very impressed. The people were friendly and knowledgeable."
I first noticed my hearing loss when I was having to ask people to repeat themselves a lot. I decided to get my first hearing test and I was very impressed with the service from The Hearing Center. The people were friendly and knowledgeable.
– Edward Cohen
"I enjoy my life much more with my hearing back intact. "
The first time I noticed signs of a hearing loss was back when I was with the Memphis Police Force on the first anti-sniper unit (SWAT) team. Shooting many rounds of guns a week led to ringing in my ears, which it seemed was the start of my hearing loss.
– Bobby Bridges
Whether you're concerned about your hearing or a loved one's hearing, it's often the small questions and challenges that prevent us from making critical decisions to change. That's why we have a team of hearing experts available to help. Simply complete this form and one of our experts will call you back shortly for a friendly no-obligation conversation to answer any questions that you may have.
Don't want to wait? Then why not call us at your nearest office
Brynn Ashmore
Au.D., CCC-A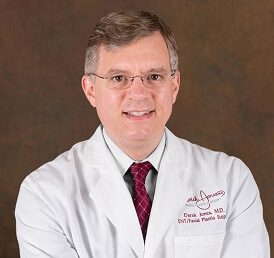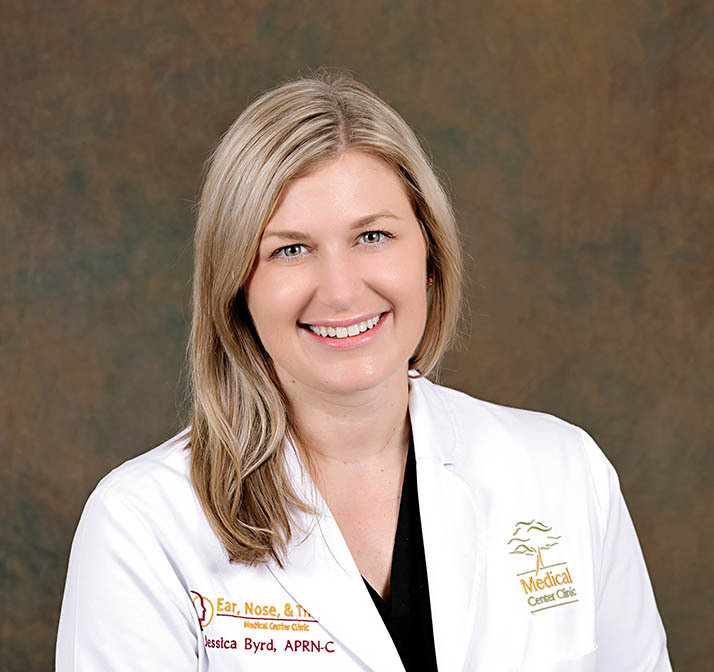 Inga Barnes
Clinical Audiology Assistant
Jenna Bradley
Au.D., CCC-A
Angel Mallari
Audiology Assistant Administrative
Kaitlynn
Audiology Assistant Administrative
Leslie Ebey
Practice Account Specialist
Valarie Nuetzman
Practice Coordinator
Keragan Young
Doctoral Candidate
Experiencing hearing loss affects more than just our auditory perception. Recent studies, subjected to rigorous scientific review, reveal a concerning correlation between untreated hearing loss and cognitive decline, underscoring the broader consequences of neglected...