Cordova Park, FL's Trusted Hearing Care Center
Would you enjoy having the power to block out sounds you don't want to hear while being able to enhance the sounds you want to hear?
The power to fine-tune your hearing to block out background noise and make hearing conversations, telephone calls, or your television more clear already exists, thanks to the advanced technology hearing aids available from a hearing care professional.
The Hearing Center MCC hearing care experts near Cordova Park, FL have addressed the needs of multiple generations and tens of thousands of patients in Northwest Florida for more than 45 years. Getting an accurate diagnosis of your condition so you can make better decisions regarding the future of your hearing health is in the hands of our team of audiologists who has the experience and expertise to address any health challenge related to your ears.
Hearing Assessments Are The First Step Toward Better Hearing
The greatest struggle for most people with a hearing loss relates to a decreased capacity to distinguish background noise from nearby speech, causing them a lot of stress and strain during their day-to-day routine. A hearing assessment can identify the exact frequencies you have trouble hearing so your hearing care provider can provide a hearing instrument capable of reducing background noise and clarifying what you hear.
The objective of our doctors of audiology is to identify your hearing loss as early as possible in order to prevent further damage and allow you to continue living an active, independent lifestyle, so we urge you to schedule an annual hearing assessment if you are age 50 or over. A hearing assessment in our Pensacola clinic will only take up about 30 minutes of your time and provide you with instant feedback regarding your hearing health and your available treatment options.
Delivering Advanced Hearing Aid Technology For Cordova Park
Does the image of an ugly, bulky, frustrating gadget worn by your parents or grandparents come to mind when you think about hearing aids? That outdated stigma can be erased from your mind because today's advanced hearing instruments are lighter, smaller, and more powerful than in decades past, and many of them come with connectivity options that allow you to link them directly to your smartphone, television, or PC for an enhanced hearing experience.
When our patients require a more advanced hearing solution available through cochlear implant technology, your audiologists near Cordova Park have you covered. Our Hearing Center MCC team performs initial and follow-up CI MAPping on Cochlear Americas, Advanced Bionics, and Med-El, the only three approved cochlear implant models manufactured today.
Tinnitus And Balance Disorder Assessments
Does the ringing in your ears cause greater stress, loss of sleep, and make it difficult to concentrate on daily tasks? About 15% of the US population struggle with the same issues related to tinnitus, which is why our hearing care experts near Cordova Park also specialize in tinnitus assessment and management in order to limit its impact on your day-to-day life.
Damage to your inner ears not only affects your hearing, but it can also make it difficult to maintain your balance or cause you to experience frequent dizziness and vertigo every time you move. To help you remain steady on your feet, our doctors of audiology use their experience and advanced testing equipment, such as Videonystagmography (VNG), to assess and develop personalized solutions, such as VTR, to address your balance challenges.
The Safety And Convenience Of Virtual Audiology For Cordova Park
Your health and safety are a primary concern for us, so we observe strict sanitation protocols whether you receive treatment for hearing loss, tinnitus, or balance challenges.
Hearing Center MCC also offers virtual audiology appointments so you can connect with one of our hearing care experts near Cordova Park whenever a consultation to our Pensacola location is inconvenient due to health, scheduling, travel, or any other type of challenge you might have.
8333 N.Davis Hwy
Pensacola, FL, 32514
| | |
| --- | --- |
| Monday: | 8am - 5pm |
| Tuesday: | 8am - 5pm |
| Wednesday: | 8am - 5pm |
| Thursday: | 8am - 5pm |
| Friday: | 8am - 1pm |
| Saturday: | Closed |
| Sunday: | Closed |
207 Gulf Breeze Pkwy,
Gulf Breeze, FL 32561
| | |
| --- | --- |
| Monday: | 8am - 5pm |
| Tuesday: | 8am - 5pm |
| Wednesday: | 8am - 5pm |
| Thursday: | 8am - 5pm |
| Friday: | 8am - 1pm |
| Saturday: | Closed |
| Sunday: | Closed |
Dr. Maddie Kent
Au.D., CCC-A.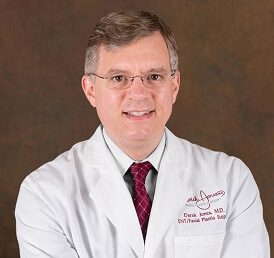 Inga Barnes
Clinical Audiology Assistant
Brynn Ashmore
Audiologist
What Our Delighted Patients Say
Whether you're concerned about your hearing or a loved one's hearing, it's often the small questions and challenges that prevent us from making critical decisions to change. That's why we have a team of hearing experts available to help. Simply complete this form and one of our experts will call you back shortly for a friendly no-obligation conversation to answer any questions that you may have.