Access To Expert Hearing Care Near Orange Beach, FL
Many people assume that turning up the volume or asking others to speak louder will solve their hearing challenges, but hearing clarity is often the bigger issue associated with hearing loss.
Amplifying sounds or turning up the volume on distorted hearing only increases the distortion, but by seeking help from a doctor of audiology, it makes it possible to deliver a better signal to your brain with greater clarity and a better quality of life.
Finding a hearing care expert near Orange Beach, FL is easy because the Hearing Center MCC has already established a 45-year history of treating multiple generations and tens of thousands of patients all across the Florida Panhandle. Our doctors of audiology are your best choice for getting an accurate diagnosis of your condition and an adequate amount of information to make an informed decision about the future of your hearing health.
A Hearing Assessment Leads To Personalized Hearing Care
Struggling to follow a conversation when you experience a hearing loss typically involves misunderstanding various consonants or the loss of entire words, which has nothing to do with volume. Through a hearing assessment, your audiologist can identify the missing frequencies that you struggle to hear and make it possible to clarify those sounds so you can return to enjoying conversations with loved ones and friends.
If you hope to get ahead of your hearing loss to prevent ongoing damage or to limit its effect on your day-to-day routine, early diagnosis is in your best interest, especially if you are age 50 or older. You will only spend about half an hour of your time during a hearing test at our Pensacola clinic, and we'll discuss the results and available options right away so you can get an early start on maintaining a higher quality of life through better hearing.
Orange Beach's Advanced Hearing Aid Technology Provider
Those ugly, bulky, frustrating hearing instruments your parents or grandparents wore are a thing of the past. Advanced hearing aid technology has allowed for the development of hearing instruments that are more streamlined and powerful as well as made it possible to connect your smartphone, television, computer, and other digital devices directly to them for an enhanced hearing experience.
Cochlear implants provide many individuals with a more advanced solution to severe hearing loss and their capabilities have also benefited from innovations in digital technology. To meet the needs of our patients, the Hearing Center MCC's team of audiologists near Orange Beach is certified to perform initial and follow-up CI MAPping on all three approved cochlear implant models available from Cochlear Americas, Advanced Bionics, and Med-El.
Tinnitus And Balance Disorder Assessments
If you experience ongoing ringing in your ears, or tinnitus, you're in the company of approximately 15% of the US population who are also experiencing the stress, sleep loss, and decreased productivity the condition produces. Limiting the impact of tinnitus on your daily life through tinnitus assessments and tinnitus management is just another of the many ways our hearing care experts near Orange Beach work hard to improve your quality of life.
Dizziness, vertigo, and/or difficulty with your balance are all consequences of damage to your inner ears. Because addressing all ear-related issues is the primary focus of the audiologists at the Hearing Center MCC, our team of doctors makes use of advanced technologies, such as Videonystagmography (VNG) testing, and their years of experience to assess your balance challenges and develop treatment solutions to help you maintain a rich, independent lifestyle.
Take Advantage Of The Safety And Convenience Of Virtual Audiology In Orange Beach
At the top of our list of priorities, whether you receive treatment for hearing loss, tinnitus, or balance challenges, are your health and safety, so we adhere to strict sanitation protocols.
But there are times when health issues, scheduling, or travel challenges make attending an appointment at our Pensacola clinic inconvenient. The Hearing Center MCC provides an alternative solution to overcome these challenges by making it possible to connect to a hearing care expert from the comfort of your Orange Beach home by using tele-audiology.
8333 N.Davis Hwy
Pensacola, FL, 32514
| | |
| --- | --- |
| Monday: | 8am - 5pm |
| Tuesday: | 8am - 5pm |
| Wednesday: | 8am - 5pm |
| Thursday: | 8am - 5pm |
| Friday: | 8am - 1pm |
| Saturday: | Closed |
| Sunday: | Closed |
Dr. Maddie Kent
Au.D., CCC-A.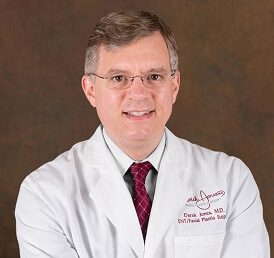 Inga Barnes
Clinical Audiology Assistant
Brynn Ashmore
Audiologist
What Our Delighted Patients Say
Whether you're concerned about your hearing or a loved one's hearing, it's often the small questions and challenges that prevent us from making critical decisions to change. That's why we have a team of hearing experts available to help. Simply complete this form and one of our experts will call you back shortly for a friendly no-obligation conversation to answer any questions that you may have.